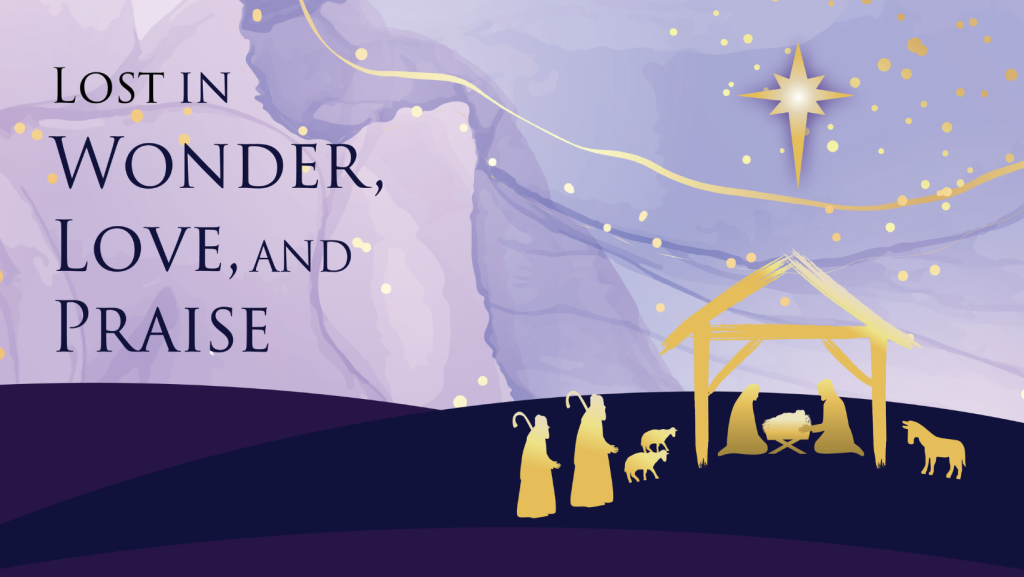 2023 Advent Lost in Wonder, Love, and Praise
Sunday, November 26th @ 5pm
Hanging of the Green
This annual service kicks off our Advent season through preparing our sanctuary and our hearts for this joyous and festive season. Various musical ensembles of all ages will lead us through scripture, carols, and reflections to begin the Advent season together.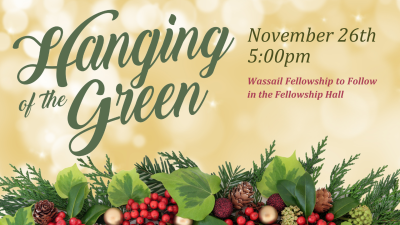 Sunday, December 3rd @ 11am
Sermon Title: Joseph: Lost in Wonder
Matthew 1:18–25
Sermon Intro: When plans don't go his way, Joseph gets lost in wonder
instead of fear. The result is hope for all humanity. What's your choice?
Wednesday, December 6th @ 6pm
CAM3 Christmas Worship Presentation – "Signs of Christmas"
Our children will be presenting a musical worship experience that will explain various signs that represent the true meaning of Christmas.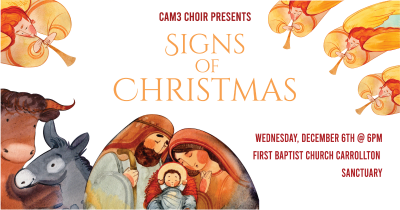 Sunday, December 10th @ 11am
Carrollton Christmas Celebration
The Sanctuary Choir & FBC Orchestra will be leading in worship this day for a service filled with musical expressions that explore our Advent theme, "Lost in Wonder, Love, and Praise." Choral anthems, instrumental reflections, and congregational singing will fill the sanctuary for this meaningful service of musical and spiritual inspiration.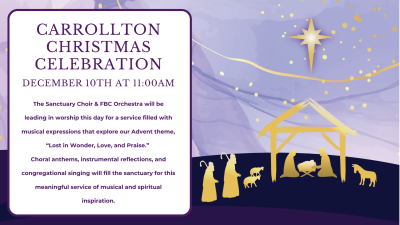 Sunday, December 17th @ 11am
Sermon Title: Mary: Lost in Love
Luke 1:26-38; 46-55
Sermon Intro: When hard news hits, Mary gets lost in love instead of
anger. The result is God's ability to show his love to the world through
Jesus. How will you respond?
Sunday, December 24th @ 10am
Family Christmas Eve Service
Our morning worship service will be led by our children, as the nativity scene and story will be shared together. All ages are welcome and invited to celebrate the anticipation of Christ's birth.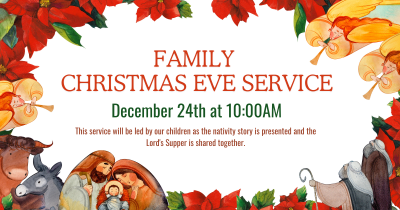 Sunday, December 24th @ 5pm
Communion Christmas Eve Service
Our evening Christmas Eve service will be a time of sincere reflection and devotion as we sing, pray, and listen, preparing for the birth of Christ our Savior. We will have a time of sharing in the Lord's Supper, as well as passing the candlelight with one another so the light of Christ can fill our sanctuary, and our world.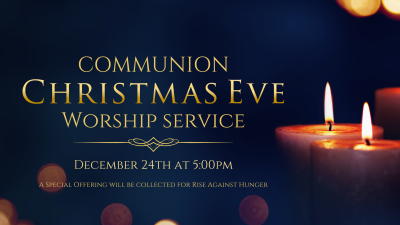 Sunday, December 31st @ 11am
Virtual Worship Service available on Facebook and Church Website
Sermon Title: Wisdom Starter Kit
Proverbs 9:10
Sermon Intro: Do you want to be wise? Then you'll need to begin to see things as God does. This wisdom starter kit will get your year started off right!